GitHub uveřejnil developerské statistiky za minulý rok. Na stránkách The State of the OCTOVERSE se můžete dočíst mnoho zajímavých informací, které jsou shromážděny touto nejrozšířenější službou pro správu open source i privátních zdrojových kódů.
Z mnoha oblastí, čísel a statistik jsem vybral tři, které mne zaujaly:
---
10 milionů nových uživatelů GitHub za minulý rok, celkem 40M.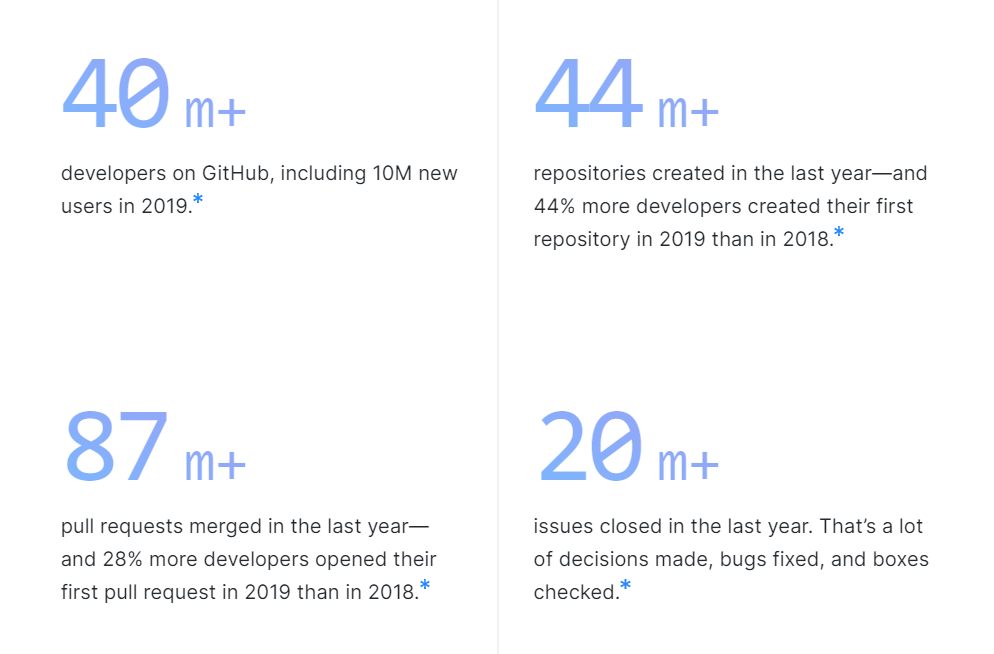 ---
TOP 10 Open Source projektů dle počtu aktivních přispěvatelů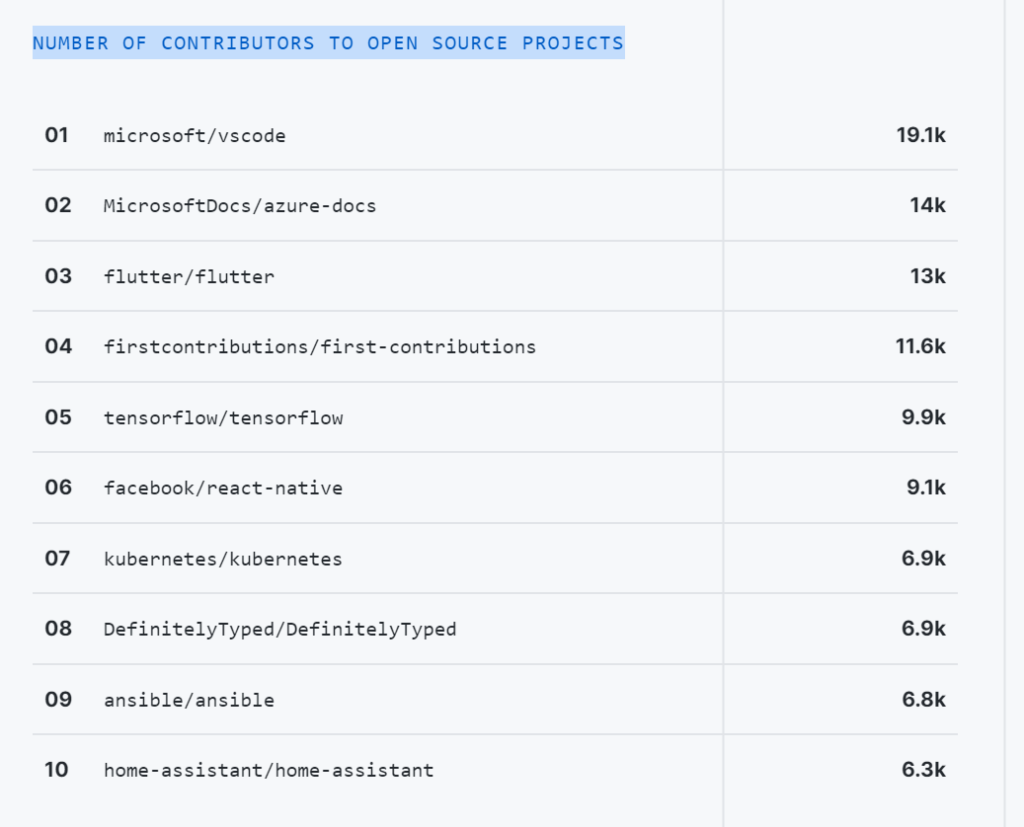 ---
Python překonává Javu ale stále nemá na JavaScript. C# a Shell jedou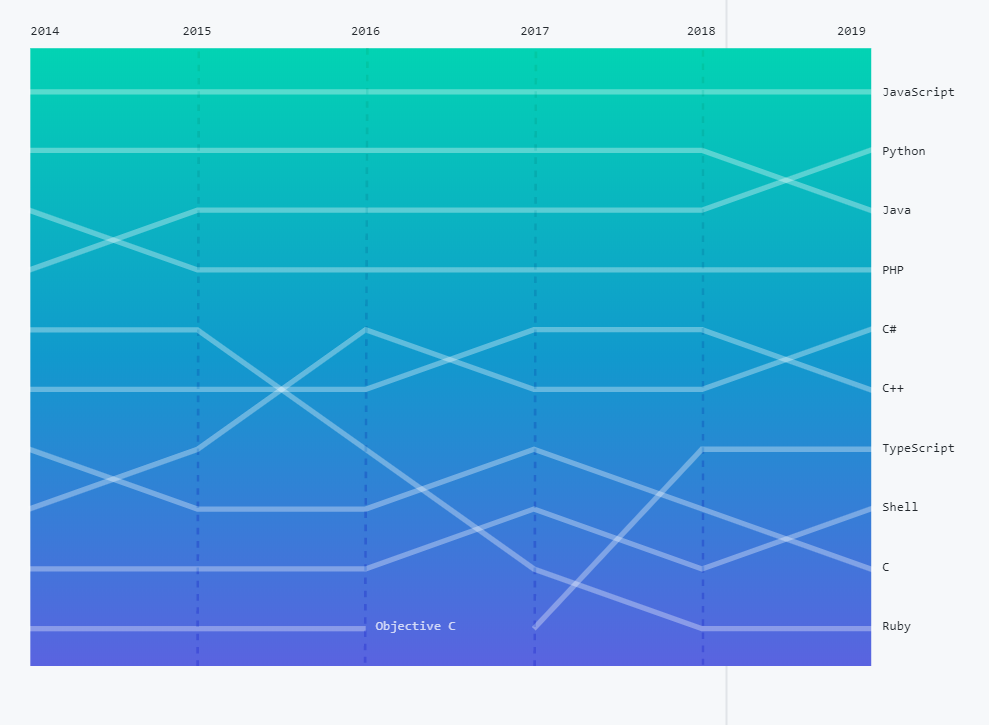 ---
Pokud hledáte další statistiky o vývojářích jejich zvyklostech a nástrojích které používají, nepřehlédněte Stack Overflow Annual Developer Survey. Zde odpovídalo asi 90,000 respondentů z 170 zemí na spoustu otázek.
Buri
---